Team Overview
Our team specializes in public involvement, customized outreach programs, and environmental stewardship.  Our strong social awareness allows us to identify community leaders and resources, work within the confines of local planning initiatives, exceed state and federal public involvement requirements, engage diverse audiences in fun ways, and synthesize public feedback into meaningful project elements. Since much of our work focuses around environmental and sustainability issues, our staff includes a diverse mix of scientists, landscape architects, public affairs specialists, and marketing professionals. Our extended team members provide us with reliable, creative, consistent teamwork that allows us to enhance our projects with cutting edge IT tools and attention-getting, communicative graphics. We look forward to adding you to one of our project teams!
---
Extended Team Members
Jon Eynon - EcoLogik
Rhaya Shilts - Jackson Sky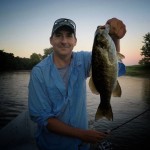 Jon graduated from the University of Wisconsin Stevens Point with a BS in Fisheries Science and Limnology. He completed his MS in Biology at IUPUI where he discovered his love of mixing computers and science. His late advisor, Dr. Ray Russo, introduced Jon to the power of computer modeling in teaching ecology to inner city students. He has taken this concept to a full time job where he works on projects with Empower, Indiana Dept of Environmental Management, Indiana Dept of Natural Resources, DNA Depot and many others.
Rhaya graduated from Indiana University with a Bachelors Degree in Art with a concentration in Graphic Design. After completing her degree, she worked in the design department of a large company and at a small design agency. In 2008, she founded Jackson Sky built on the belief that design and functionality go hand in hand and a successful product requires acute attention to both. The company prides itself in providing custom solutions for each of its clients – more than 90 companies in the past seven years. Rhaya is also very passionate about animal welfare and has sat on the board and volunteered for Paws & Think, a nonprofit dedicated to improving lives through the power of the human-dog connection, for almost 10 years. When she's not sitting behind a computer, you will find Rhaya spending time with her family, traveling and enjoying the outdoors.